Markets for Change supports COVID-19 preparedness in Vanuatu markets
Date:
[Press release]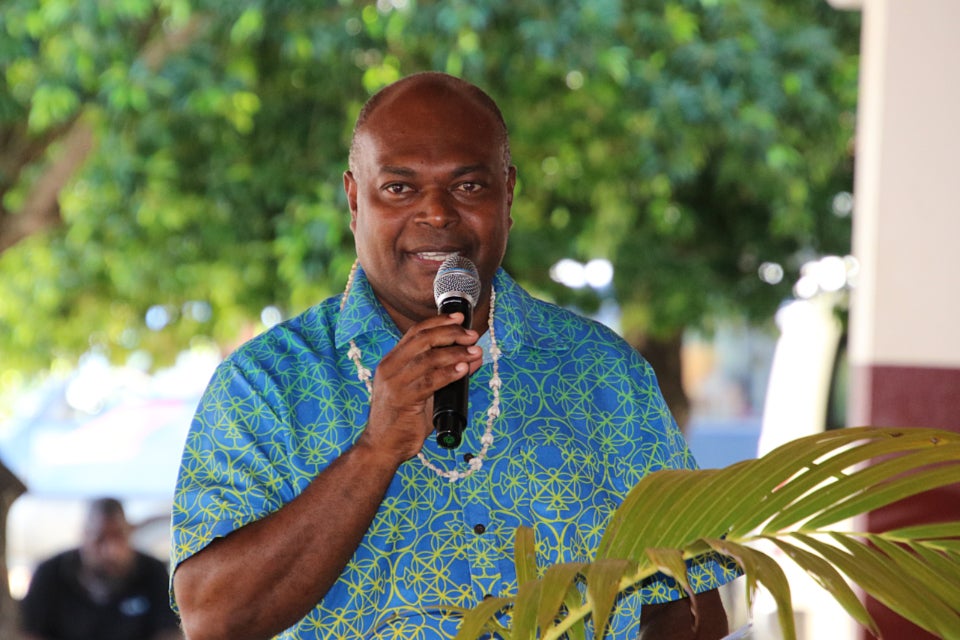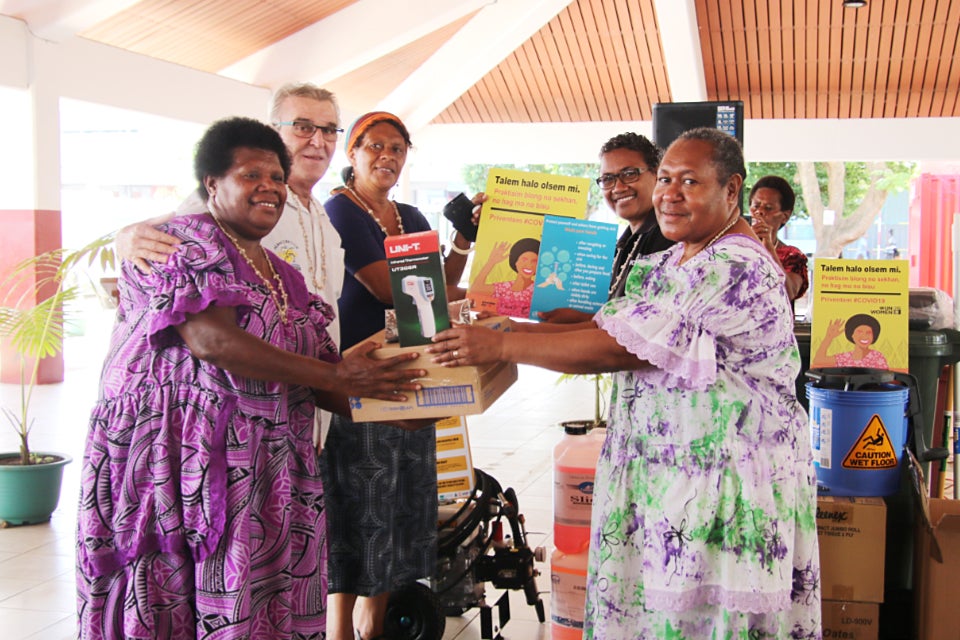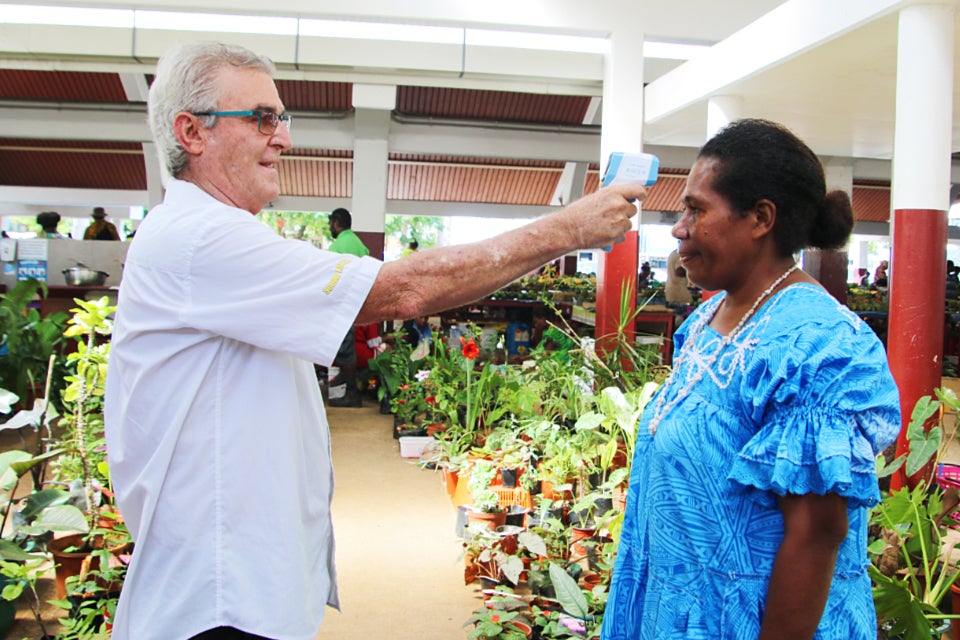 Port Vila, Vanuatu – Port Vila, Luganville and Marobe markets in Vanuatu have strengthened preparedness towards the on-going impacts of COVID-19, thanks to the WASH (water, sanitation, and hygiene) support received through the Markets for Change (M4C) Project in Vanuatu. This is important to ensure the markets remain safe and hygienic, and open through the pandemic.
Made possible through UN COVID-19 Response and Recovery Fund that was launched by the UN Secretary General in 2020 to support countries' socio-economic response and recovery plans, the items were procured in consultation with market vendors and relevant authorities. Items supplied include essential WASH and cleaning materials, reusable washable facemasks, water blasters, infra-red thermometers, sinks, a rubbish collection trailer, public announcement systems and LED TV screens and audio systems.
"We are fortunate to receive support from the Markets for Change project to help maintain cleanliness at the markets and protect our vendors," said Morris Kaloran, the Secretary General of Shefa Provincial Government Council.  "The materials for Marobe market are shared with Beverly Hills, Emua and Melemaat ring-road markets to help them operate through the pandemic.
"Some training will be provided to the market management on how to use the materials as it is crucial that they know how to use them to keep the markets clean and hygienic to maintain safe trading environments for vendors and the public." 
Jeanette Wallace, the Silae Vanua Market Vendors Association Secretary reported that many market vendors faced a drop in income as well as food wastage as markets closed temporarily and social distancing measures were applied due to the pandemic in 2020. Vendors had limited opportunities to sell their produce and this in turn affected their income and livelihoods.
"There was a lot of insecurity around the pandemic and income for vendors when the markets temporarily closed last year. Though we try to make other arrangements for vendors at Port Vila market to continue their sales while applying social distancing measures, it was just not enough," said Ms Wallace. "We rely on markets for income to support our families and therefore need assistance to ensure we can safely continue selling in the markets during the pandemic."
The Lord Mayor of Port Vila, Honourable Eric Puyo-Festa acknowledged the continuous support from UN Women through the Markets for Change Project. "I would like to convey the Port Vila City Council's word of thanks to UN Women, especially Markets for Change project, for your continuous support to the welfare, capacity and livelihood of those in the informal sector in Port Vila," he said.
Sandra Bernklau, the UN Women Fiji Multi-Country Representative reflected that markets were key to food security and livelihoods in Vanuatu, making markets an essential service, and vendors essential workers. "Because of that, it is critical that markets remain open and remain safe and hygienic places to work," said Ms Bernklau.
Funding from the UN COVID-19 Response and Recovery Fund has helped the Markets for Change project in supporting market spaces to be safe, accessible spaces for market vendors and the public.
The M4C project brings together governments, market vendors and market vendor associations, civil society organizations and UN agencies to promote gender equality through the economic empowerment of women market vendors in Fiji, Samoa, Solomon Islands and Vanuatu. M4C is implemented by UN Women in partnership with UNDP and the Governments of Australia, Canada and New Zealand.
For more information, please contact:
Christina Bare-Karae
M4C Project Manager, Vanuatu
Tel: +678 22453 l Email: [ Click to reveal ]