Press Release: Pacific Women's Organisations continue COVID-19 response to support communities
Date:
Suva, Fiji - Pacific communities continue to benefit from the work of four women's organisations in their response to the COVID-19 pandemic and its impacts on women.
The four organisations, Vanuatu Business Resilience Committee (VBRC), Medical Services Pacific (MSP) in Fiji, Palau Red Cross (PRC) and Malaita Provincial Council of Women (MPCW) from Solomon Islands are supported by the Women's Peace and Humanitarian Fund (WPHF) COVID-19 Emergency Response Window, with technical support from UN Women, which started earlier this year.
The grant aims to support grassroots women's organizations responding to the global pandemic in crises settings through:
Institutional support for local CSOs working on Women Peace and Security and humanitarian issues whose existence might be threatened by the current COVID-19 crisis.
Programmatic support for local CSOs to prevent and respond to COVID-19 and its gendered dimensions.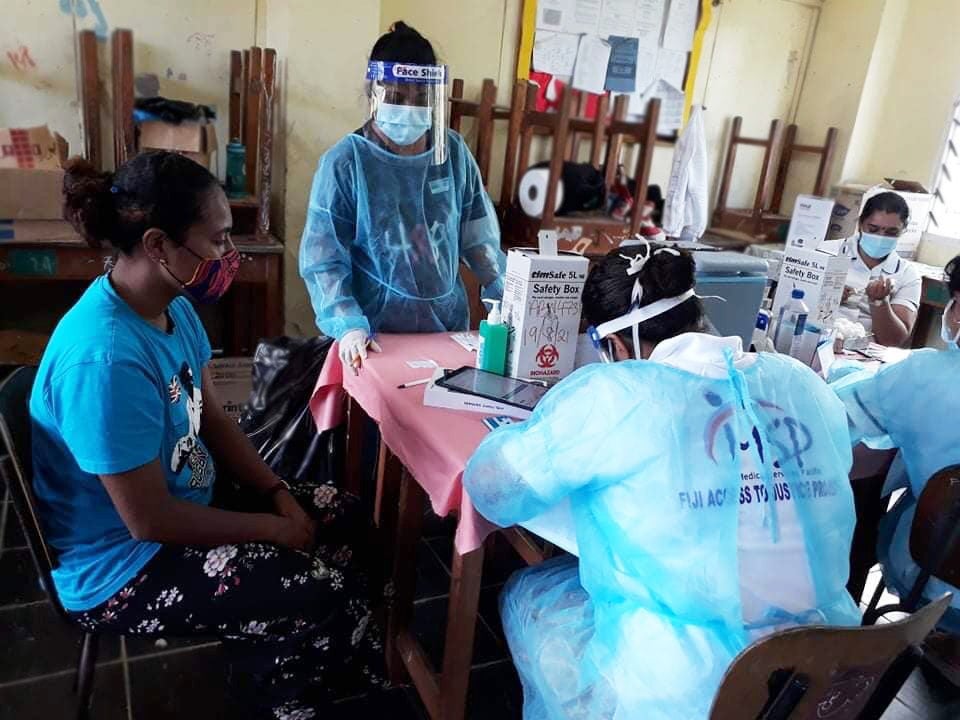 Fiji based organisation, Medical Services Pacific, for example, is working through current COVID-19 restrictions throughout the main island of Viti Levu to ensure people have access to important health and medical services. During the pandemic, MSP as a health and social service provider quickly adapted its operations and program to ensure essential services such as phone counselling services, post-rape services and sexual reproductive health continued despite lockdowns and travel restrictions.
MSP continues its remote referrals through its One Stop Shop Clinics in the central and northern division of Fiji. Community outreach is limited during this time however clinics are still open and have provided 983 women and girls access to essential GBV services during COVID-19 through the project, so far this year.
"Through MSP's achieved results women and girls in Fiji have access to general medical consultations, family planning, sexual reproductive health, reproductive tract cancer screening and awareness including maternal and child health care services," said MSP Country Director, Ashna Shaleen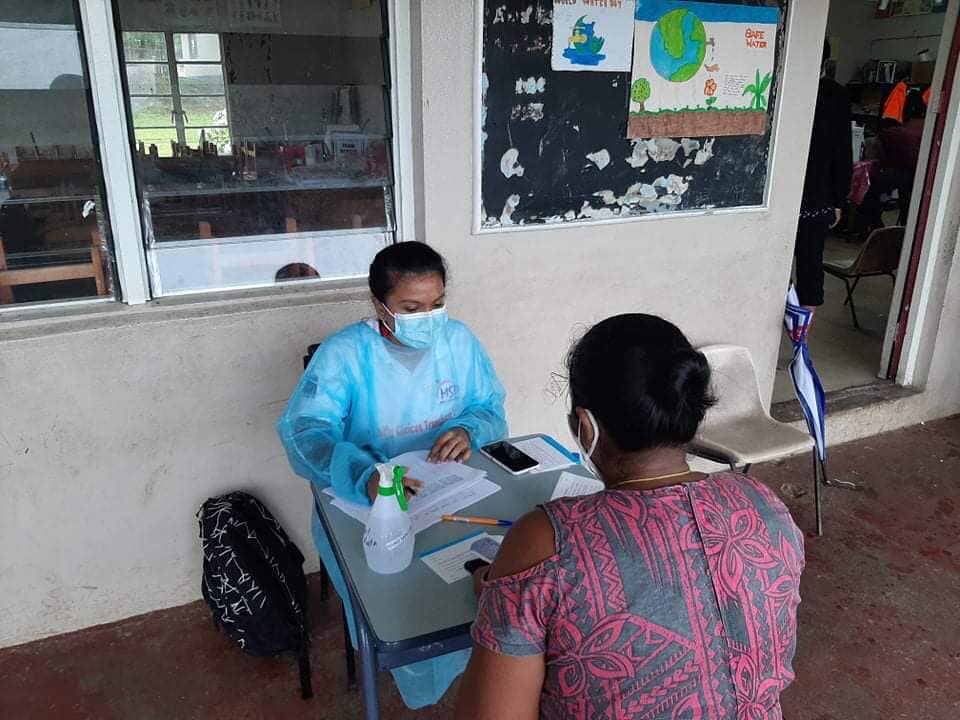 When COVID-19 reached the Pacific, 1 year ago in March 2020, UN Women recognized the potential the pandemic had to further widen existing gender inequalities. And although COVID-19 infection rates remain low in most Pacific Island countries, communities continue to be greatly affected by the crisis. For women and girls, the impact of national and international COVID-19 response measures has been severe: the incidence of Gender Based Violence (GBV) has dramatically risen during lockdowns, women have lost their livelihoods and women's child caring responsibilities have hugely increased with the closure of schools and the movement of people from urban to rural areas.
Hence the impacts of COVID-19 on Pacific Island communities are not gender-neutral and should not involve a gender-neutral response. Recognizing how COVID-19 affects women and men differently is fundamental to an effective response. Women led civil society organizations around the world, and in the Pacific are playing key roles in support efforts to respond to and stem the results of the COVID-19 crisis, and their work is particularly critical in the contexts of humanitarian crisis. The WPHF support aims to further enhance this role in the region.
Apart from MSP, three other women's organisations are focusing on the following areas of work in the region:
Vanuatu Business Resilience Committee (VBRC) targets women business owners to accelerate economic recovery in the wake of COVID-19. Through the Phoenix Project, Vanuatu Business Resilience Council (VBRC) and Vanuatu Chamber of Commerce and Industry is working alongside women business owners providing business and leadership capacity development as well as cash grants to sustain infrastructure and capital. The additional benefits of supporting women aim to reduce tension and stress on households, reducing risk for violence and supporting healthier families.
Palau Red Cross (PRC) is supporting activities under the national COVID-19 response strategy, including development, printing, and dissemination of Information, Education and Communication (IEC) materials related to COVID-19 in 16 states of Palau. The project will support the empowerment of 16 community women's groups and respective leaders to disseminate information, provide basic epidemic control measures & psychological first aid and participate in community decision-making regarding the response to the COVID-19 Pandemic.
Malaita Provincial Council of Women (MPCW)is engaged in supporting institutional strengthening and sustainability of the organization and women constituent at rural ward level, specifically to improve communication links through formal ward establishment and financial capacity of the organization using digital technology during COVID-19 and associated restrictions on movement. The project will impact MCPW to have a strong established dimension to effectively maintain its function and resilience to crisis and disaster situations such as COVID-19.
The project activities began in January of this year (2021) and will continue until early next year.
For more information or media inquiries please contact:
Sarika Chand
Media and Communications Specialist
UN Women Fiji Multi-Country Office
sarika.chand@unwomen.org
Ph: +679 9239857
Background Information
Women's Peace and Humanitarian Fund (WPHF)
The United Nations Women's Peace and Humanitarian Fund (WPHF) is a global partnership mobilizing critical financing for local women-led and women's rights organizations to prevent conflict and sexual and gender-based violence, respond to crises and emergencies, and seize key peacebuilding opportunities in fragile settings. Since its launch in 2016, WPHF has established itself as a highly relevant and credible multi-partner trust fund, channeling urgently-needed support to over 200 local civil society organizations (CSOs) working on women, peace and security and humanitarian action in 25 countries around the world.