Mapping of gender-responsive public policies and their implementation status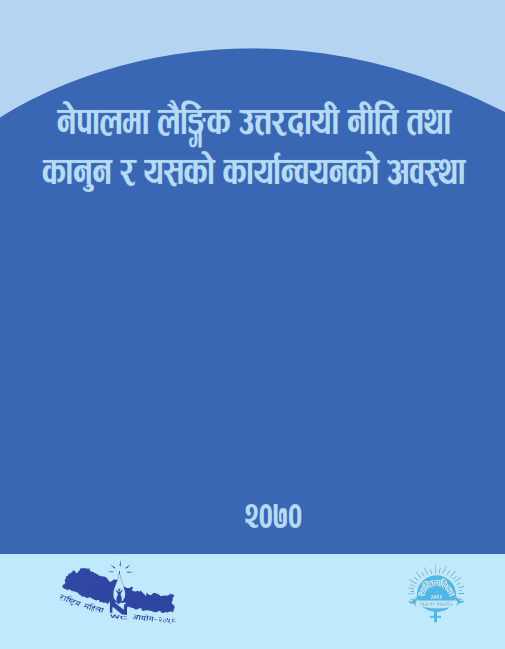 The study highlights the Government of Nepal's adoption of landmark legal and policy frameworks for ending gender-based violence and promoting women's empowerment (i.e. acts and regulations on marital rape and domestic violence) but notes that implementation remains poor. The study recommends the establishment of a government-led monitoring mechanism, developed in collaboration with non-governmental organizations (NGOs) to strengthen implementation and monitoring.
This publication is available in Nepali only.
View online/download
- Nepali
Order printed/published version
Languages available in print
Nepali
Bibliographic information
Geographic coverage:
Nepal